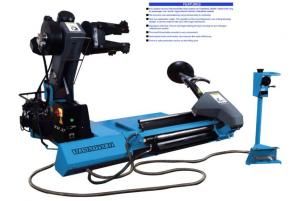 Features: 
it is use to mount / dismount the drop centre rim / Tubeless wheel / wheel with ring of passenger car / truck / agricultural vehicle / industrial vehicle.
the tool arm can automatically move horizontally and vertically .
tool can automatic rotate the spindle on the mounting head, use rolling bearing design, it can  be used for the tyre with huge resistance.
there is safe protection switch  on the lifting arm.