HYDAC Fluid-Air Aooling Systems FLKS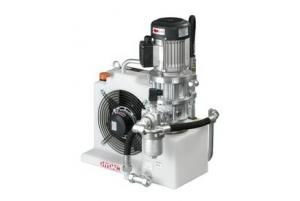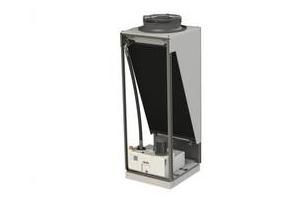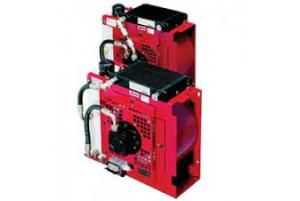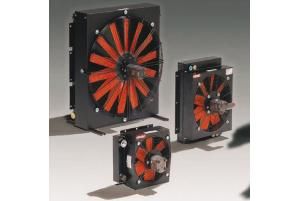 Fluid-air cooling systems FLKS
The FLKS is a compact fluid-air cooling system with a plastic tank, circulating pump, heat exchanger and fan for cooling circuits with water-glycol or mineral oil.
Function:
The pump conveys the operating medium from the tank through the component that is to be cooled. The fluid absorbs heat from the component and then flows back to the heat exchanger, where it is returned to a cooler temperature by the air flowing from the installed fan.
Cost-effective and efficient cooling system
Sizes FLKS-1, FLKS-2, FLKS-3, FLKS-4 and FLKS-5 with plastic tank housing with integrated fan
 Sizes FLKS-8 and FLKS-10 for especially high performance and high flow rates
Energy-efficient thanks to optimized and adjusted drives and the heat being released directly to the surroundings
Speed-controled systems:
The temperature of the operating fluid is controlled by adjusting the fan speed with a set difference to the ambient temperature.
The speed control is integrated as standard for sizes FLKS-8 and FLKS-10.
Technical data:
Cooling capacity: up to 4.5 kW/K (ΔT10K = 45 kW)
Flow rate: up to 300 l/min
Tank content: up to 110 l
Cooling medium: air
Operating medium: water-glycol or mineral oil
Typical applications:
Liquid-cooled drives: motor spindles, torque motors, servo motors, linear motors
Inverter cooling
Gearbox cooling and lubrication
Bearing cooling
Tool cooling