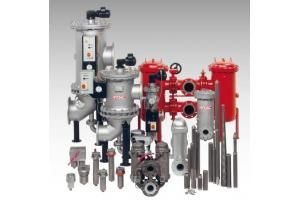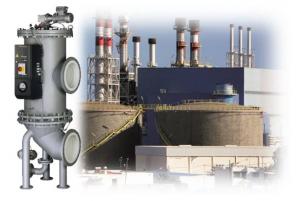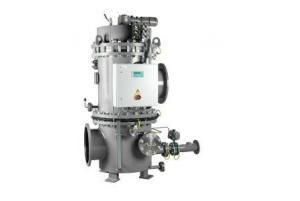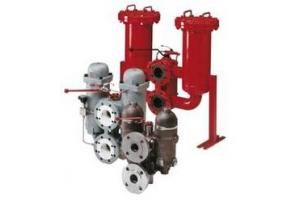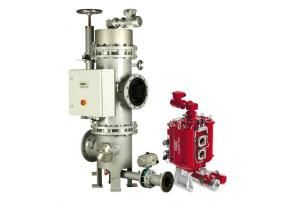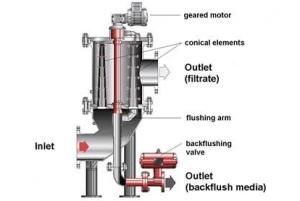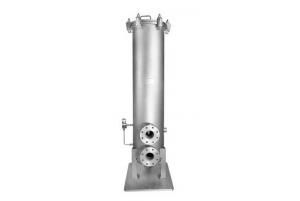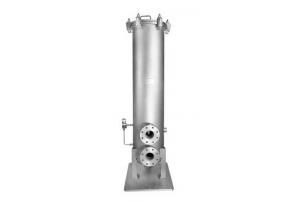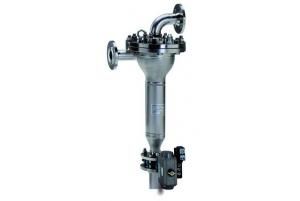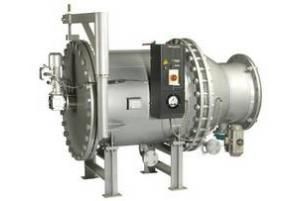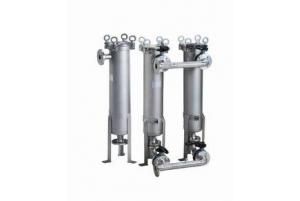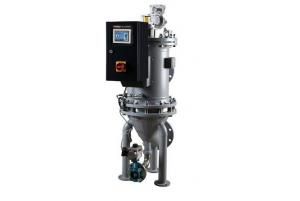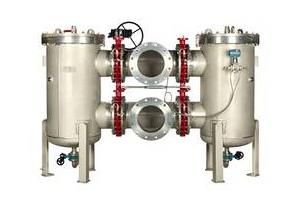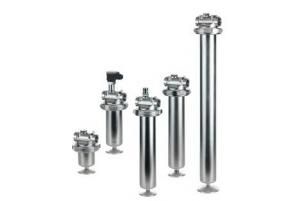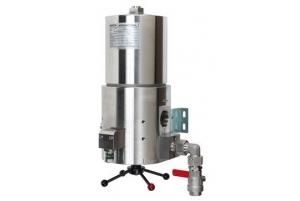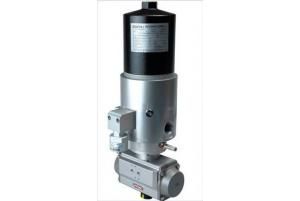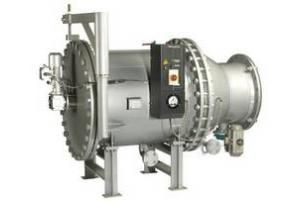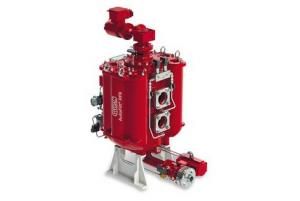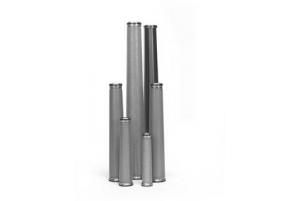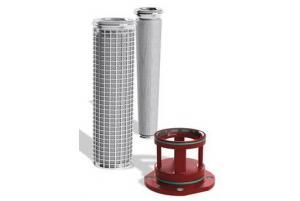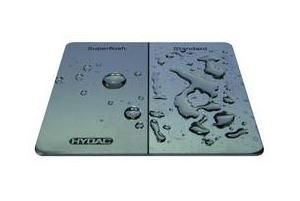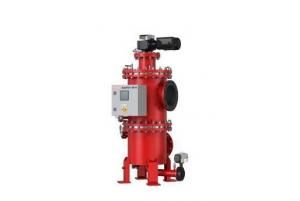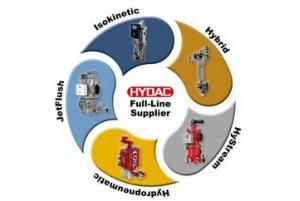 Process filter
The product range includes components for filtering low to high viscosity as well as gaseous media:
Automatic back-flushing filters AutoFilt®
Inline and screen basket filters in single and double versions
Gas filters
Filter elements (also customized designs)
Filter systems and customized solutions
Process filter Liquids
Many industrial companies require different types of process and service water for their production and manufacturing processes. These include, for example, water for cooling purposes, washing and flushing water, seal water for rotary seals, service water to prepare chemical solutions etc.
Expert pre-filtration prevents subsequent expense:
Improved service lives of fine filters and membranes downstream
Lower maintenance costs as a result of longer service intervals
Lower energy consumption
Increased process reliability
Reduced operating costs
Guaranteed quality
Automat. back-flushing filters AutoFilt®
Automatic back-flushing / self-cleaning filters extend service life and maintenance intervals in process technology
Self-cleaning back-flushing filters, type AutoFilt® by HYDAC are automatic filters for industry and technology. They ensure the cleanliness of water, coolants and lubricants as well as lower viscosity fluids. The AutoFilt® filter range is very versatile and diverse and ideally suited for retrofitting in existing plants. 
As a full-line supplier we offer the appropriate back-flushing filter for each application:
Isokinetic filtering and back-flushing
AutoFilt® RF3 / RF4 / RF5 / RF7
JetFlush Technology – Hydrodynamic suction
AutoFilt® RF10 / RF12
Hybrid Technology - Centrifugal separator and inline filter
AutoFilt® ATF TwistFlow Strainer
Hydropneumatic back-flushing with secured media separation
AutoFilt® RF9
HyStream finest filtration < 50 µm
AutoFilt® RF14
AutoFilt® RF3
Isokinetic Filtering and Back-flushing
For many years this has been the reliable solution in respect of automatic filters 
Features
Separation of solid particles from low viscosity fluids
Filtration ratings from 25 to 3,000 µm
Flow rates up to 7,500 m3/h
Conical filter elements ensure maximum efficiency
Flexible design of the filter housing
(The inlet and outlet flanges as well as the back-flushing line can be configured in different positions)
 Advantages
Fully automatic operation
Ready-to-operate unit
Maximum utilization of the filter area
Already proven ist worth many thousands of times
Isokinetic filtering and back-flushing
Areas of application
Cooling water filtration
Service water filtration
Seal water filtration
Protective filter before membrane, ozon and UV-systems
Protective filter before nozzles and pumps
Filtration of injection Water
Filtration of flushing water (pipeline flushing)
Conditioning of industrial water used to cool generators
Water conditioning for cooling blast furnaces and rolling mills
AutoFilt® RF4
Tried-and-tested function principle – compact design
Features
Separation of solid particles from low viscosity fluids (Coolant, Water)
Filtration ratings from 25 to 3,000 µm
Flow rates up to 385 l/min
Conical filter elements for maximum efficiency
 Advantages
Compact design
Fully automatic operation 
Ready-to-operate unit
Maximum utilization of the filter area
 Areas of application
Filtration of coolant
Protective filter high pressure pumps
Protection of system components, for e.g. rotary joints, valves, tools, tool fixture
Seal water filtration
Service water filtration
AutoFilt® RF5
Self-cleaning automatic filtration using proven technology
Features
Separation of solid particles from low viscosity fluids
Filtration ratings from 25 to 3,000 µm
Flow rates up to  4,200 m3/h
Conical filter elements ensure maximum efficiency
 Advantages
Fully automatic operation
Ready-to-operate unit
Maximum utilization of the filter area
Already proven ist worth many thousands of times
Isokinetic filtering and back-flushing
Areas of application
Cooling water filtration
Service water filtration
Seal water filtration
Protective filter before membrane, ozon and UV-systems
Protective filter before nozzles and pumps
Filtration of injection Water
Filtration for irrigation systems (e.g. drip irrigation)
Filtration of flushing water (pipeline flushing)
Conditioning of industrial water used to cool generators
Water conditioning for cooling blast furnaces and rolling mills
AutoFilt® RF7
The self-cleaning automatic filtration solution for low installation height
Space-saving horizontal design
Pivoting lid device supplied as standard, for easy access to the inside of the filter
Separation of solid particles from low viscosity fluids
Filtration ratings from 25 to 3,000 µm
Flow rates up to  7,500 m3/h
Conical filter elements ensure maximum efficiency
 Advantages
Ideally suited to systems with limited space
Fully automatic operation
Ready-to-operate unit
Maximum utilization of the filter area
Isokinetic filtering and back-flushing
Areas of application
Cooling water filtration
Service water filtration
Seal water filtration
Sea water filtration
Protective filter before membrane, ozon and UV-systems
Protective filter before nozzles and pumps
Filtration of flushing water (pipeline flushing)
Conditioning of industrial water used to cool generators
Water conditioning for cooling blast furnaces and rolling mills
AutoFilt® RF9
Hydropneumatic back-flushing with secure media separation
Features
Back-Flushing driven by external fluid
Large filter surface for ist compact size
Low-maintenance, service-friendly design
Filtration Ratings from 1  to 500 µm
Flow rates up to 1,000 m³/h
 Advantages
Efficient back-flushing with secure media separation
Large filter area in a compact design
Reliable separation of media – filtrate and back-flushing gas not mixed together
Cleaning without pressure drops
Areas of application
Fuels
Coolants
Lubricants
AutoFilt® RF10
JetFlush Technology – Hydrodynamic Suction
Features
Variable filter isometry
Individual Control Parameter
Filtration ratings from 40 up tp 3,000 µm
Electro-pneumatic supply voltage
Filter elements made of Stainless steel
Corrosion protection for filter housing made of carbon steel: Polyurethane coating
 Advantages
Back-flushing independent of the pressure on the filter clean side
Only depending on the inlet pressure
Highly-efficient back-flushing even under low pressure conditions and with long back-flushing lines
Due to its highly efficient back-flushing the filter is even suitable for high dirt loads and peaks in contamination
Areas of application
Ballast water pre-filtration / Automatic filter ballast water treatment
Scrubber Water Filtration
Applications with low pressure conditions
AutoFilt® RF12
Compact automatic filter for coolants in self-supplied machine tools –
The efficient alternative to the cyclone separator
Features
Highly efficient back-flushing mechanism based on conical JetFlush-technology
Only depending on the inlet pressure
Filtration ratings from 25 to 100 µm
Flow rates up to 80 l/min
 Advantages
Energy-optimised filtration and back-flushing principle
Independent of filtrate pressure  
Compact design
Simple structure
Simple integration and flexible adaptation to the machine
Maintenance-friendly design
Area of application
Separation of solid particles from low viscosity fluids
Filtration of coolants in low-pressure range
AutoFilt® RF14
Fine Filtration -  Basket filter Technology

Features
Use as a pre-filter in Ballast water treatment Systems ( e.g. UV Systems)
Basket-based, self-cleaning automatic filter
Filtration ratings from 1 to 90 µm
High cleaning Efficiency
Variable filter isometry
Advantages
Effective cleaning of the fine filter fabric
Low rinsing water loss
Low maintenance
Areas of application
Pre-filtration of Ballast water
Scrubber- water Treatment
Treatment of cooling water
AutoFilt® ATF
Hybrid Technology - TwistFlow Strainer ATF
Coarse separation by centrifugal force with guaranteed filtration ratings
Features
Suitable for wide variability in the quality of untreated water
Copes easily with high contamination loads
Degree of separation associated with a centrifuge separator combined with defined filtration ratings
No transfer of contamination to the clean side
Flow rates up to 400 m3/h
 Advantages
Consistent filtrat quality
Continuous filtration – constant self-cleaning
No turning parts – easy to service and low maintenance
Available as system solution for higher flow rates
 Areas of application
Snow water treatment (protection of snow cannons and snow lances)
Pre-filter to relieve sand filters
Filtration of surface water
Pre-filtration before membrane-, ozon-, UV-systems
Pre-filtration before waste water treatment plants