Slip-in Cartridge Valves (Logics)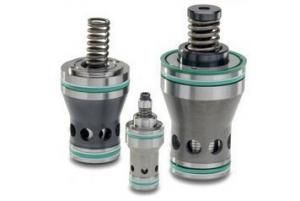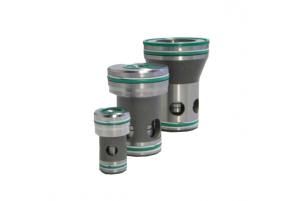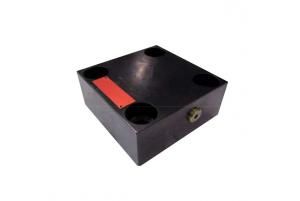 Slip-in cartridge valves (logics)
HYDAC offers 2-port slip-in cartridge valves in the sector of logic elements – they are designed for a high pressure of 420 bar and high flows. Together with corresponding control covers and pilot-control valves, they represent an autonomous program in the area of industrial hydraulics. There are pilot-operated poppet valves with pressure and directional function in the programme.
The valves are robust and characterized by a flow-optimized design for high nominal flow rates at low pressure drop. This enables compact, energy-efficient manifolds. The reliability and service life of these components increases plant availability.
Over all nominal sizes continuous available options as damping pin, shaft seal and finely graded spring strengths (opening pressure) expand the possibilities for circuit optimization.