HYDAC Piston Accumulators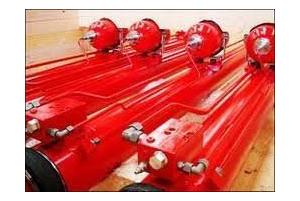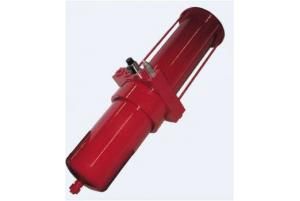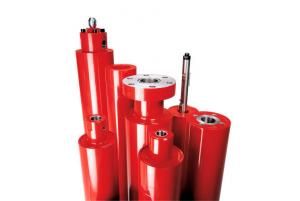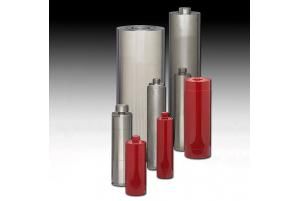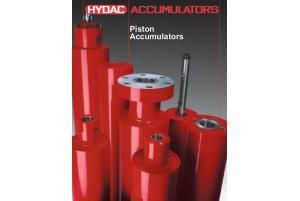 Piston accumulators
... are hydropneumatic accumulators with a free-moving piston as a separation element between a compressible gas cushion and the operating fluid. HYDAC piston accumulators are comprised of a cylinder with a finely processed interior, with screwed-in cover on the gas and fluid side as a rule and a piston with special sealing systems. Piston accumulators can be adjusted very flexibly to customer requirements (e.g. series SK280 with patented design). Selection of the volume is practically stepless. The piston position can be made visible and also be used for switching functions in the hydraulic system.
Essential specifications are:
Nominal volume: up to 3,300 l,
Permitted operating pressure: up to 1,000 bar,
Piston speed: depends on the sealing system, normally up to 5 m/s; higher speeds possible,
Accumulator shell materials: carbon steel, rustproof materials, lightweight materials.

HYDAC piston accumulators have the following advantages:
Minimal pressure difference between fluid side and gas side,
Large usable volume,
Variable installation position,
Piston position can be monitored by various systems,
Particularly suitable for back-up configurations,
Extreme flow rates,
No sudden discharge of gas when seals are worn.