HYDAC Diaphragm Accumulators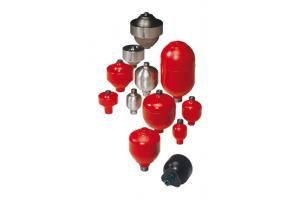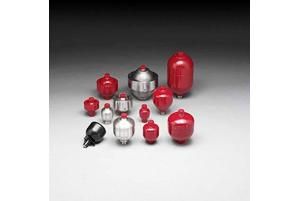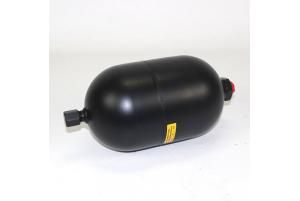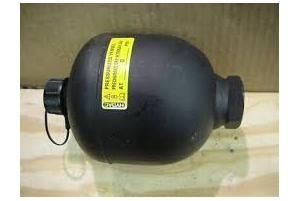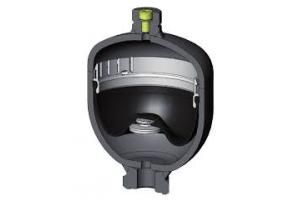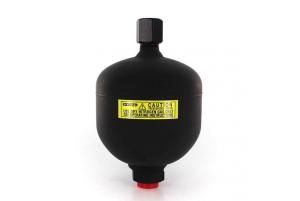 Diaphragm accumulators
... are hydropneumatic accumulators with a flexible diaphragm as a separation element between the compressible gas cushion and the operating fluid. HYDAC offers more than 30 diaphragm accumulator variants  and more than 300 different fluid connections. HYDAC diaphragm accumulators are designed thereby either as welded constructions or as cartridge constructions and offered in various different steels, elastomers and with different gas connections.
Essential specifications are:
Nominal volume: 0.075 ... 4 l,
Permissible operating pressure: up to 750 bar,
Materials for the elastomer: NBR, ECO, IIR, FKM (FPM) and more,
Accumulator shell materials: carbon steel, stainless steel, aluminium and more.

HYDAC diaphragm accumulators have the following advantages:
Function- and weight-optimised dimensioning,
Any installation position possible,
No pressure difference between fluid side and gas side,
Low-maintenance and durable.